Student Success and First Generation Initiative Center
Learning Services and Tutoring
Learning Services and Tutoring are

FREE

to all students on the Winona Undergraduate Campus.
Academic Counseling
Academic Counseling is provided by professional staff and peer learning assistants in the Student Success Center. We take the time to identify your needs and help you identify and implement a plan that will help you meet your academic goals and overcome your academic challenges.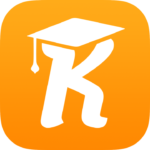 Tutoring is available for many Lower Division (100 & 200 level) courses and a select Upper Division (300 & 400 level) courses. Tutoring at Saint Mary's is offered free of charge to SMUMN students. We utilize a peer-to-peer tutoring model. This means you, the student, are working with another student who has taken the course you are requesting tutoring for. All of our tutors are recommended by faculty within the discipline they tutor. You can rest assured your tutor knows what they are talking about. One-on-one and small group tutoring allows you to work at your own pace with a tutor who is trained to assist in developing and managing learning and study strategies specific to you. Tutoring sessions can increase academic performance by providing an opportunity to practice what is learned in class.
Saint Mary's uses Knack to host tutor matching. Knack can be accessed online through a web browser or through the Knack app which is available in the Apple Store and on Google Play at no cost.
Sign up in Knack to request a tutor
To meet with a writing tutor, visit the Writing Center website.
Take advantage of GoBoard, a first-of-its-kind, free online tool that combines video conferencing with an interactive canvas, designed to help students collaborate one-on-one, on virtually any topic. Simply create a GoBoard, share the link, and begin sharing knowledge, face-to-face. There is never anything to download!
Specially trained Peer Learning Assistants (PLAs) focus on academic wellness by providing assistance in time management, test preparation, test taking skills, anxiety reduction methods, and much more. PLAs identify where you are academically and help you choose an academic pathway to where you want to be in a given course or in a given semester.